Zuant to Launch App at EXHIBITORLIVE 2019, featuring Double Sync Speed, NFC Badge Scanning and more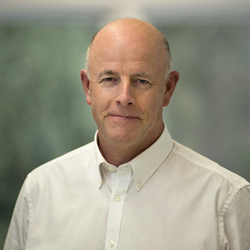 "Zuant iPhone 2.0 is the de facto standard for mobile sales use featuring double sync speed, one scroll form access, full optimization for iPhone X screens, the latest NFC event badge contact capture and 100% GDPR compliance."
LONDON, LOS ANGELES, and NEW YORK (PRWEB) February 18, 2019
Zuant, the award-winning mobile lead capture cloud solution, will unveil Zuant iPhone 2.0 at EXHIBITORLIVE 2019, at the Mandalay Bay Convention Center in Las Vegas, February 25-27. Visit Zuant in booth #1136 for a live demo.
The ultimate mobile sales application with reliable, multi-device GDPR compliance, Zuant iPhone 2.0 represents a major upgrade to the Zuant platform with twice as fast data sync when online, new one scroll form access and full optimization for iPhone X screens.
NFC Badge Scans for Speed and Accuracy
Zuant iPhone 2.0 also features the very latest NFC event badge contact capture, allied to over 30 different barcode options available from more than 60 registration and badging companies around the world. These capabilities render Zuant the de facto standard for mobile sales use.
And Zuant iPhone 2.0 also delivers high performing mobile sales teams with everything required to be successful on the road as well as events. From intelligent sales lead capture, access to marketing collateral and videos, and real-time integration with marketing automation and CRM systems, Zuant iPhone 2.0 helps sales people advance the buyer journey without being bogged down by end of the day CRM system administration.
GDPR Compliance on All Mobile Devices
Most sales contacts are kept on mobile phones. Zuant is the only mobile application with full GDPR capability to monitor contact data on multiple mobile devices on- and offline. Being GDPR compliant across mobile devices is a vital, yet an often overlooked product feature as companies take a central view of how data is stored. GDPR compliance is especially important at tradeshows, where the old barcode scanners have now been rendered illegal by GDPR regulation. On Zuant Vault in the cloud, system administrators now have full control of remote data including GDPR required functions such data access and contact deletion requests.
About EXHIBITORLIVE
EXHIBITORLIVE is the nation's largest gathering of trade show and corporate event marketing professionals. The annual event will be held at the Mandalay Bay Convention Center in Las Vegas and will include more than 300 exhibitors. More than 5,000 trade show and event marketing professionals are expected to attend. The show is produced by Exhibitor Magazine Group.
About Zuant
Zuant is a native iOS App, which runs offline and synchronize with its Zuant Cloud portal when an internet connection is available. This makes it ideal for any environment, and can be left in Kiosk Mode collecting data from the public, which in turn can be viewed in a central global location using multiple questionnaire forms and languages. Data is collected with the highest level of security and privacy, and full GDPR compliance is offered for the new EU legislation this year.
About Zuant, the Company
Founded by tech innovator Peter Gillett in 2008, Zuant provides mobile lead capture solutions for companies seeking to maximize their investment in tradeshows. The name Zuant is derived from the Anglo-Norman word, suant, meaning fast and light, and symbolizes the ease in which leads are able to be captured on the go and fed into a CRM system for fast post event follow-up! Peter created the world's first web-based CRM system funded by Lucent Technologies in the 1990s. CRM, lead generation and follow-up are still the focus for Zuant and its network of NACCENT call centers around the globe. Zuant clients include ADP, Verizon, Volvo, Dow, Ferrero and many others across all industries. Zuant has offices in London, England, Los Angeles, CA and New York, NY. For information, visit the Zuant website http://www.zuant.com.