Autonomous Truck Technology To Yield Safer Highways, Better Jobs, Faster Deliveries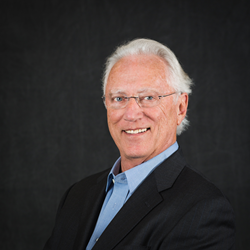 "There is also a dwindling supply of new drivers coming into the industry. Keeping up with the projected growth rate in business will be a real challenge; fortunately, a new technology, autonomous trucking, has the potential to help us meet that challenge."
ST. PETERSBURG, Fla. (PRWEB) July 09, 2018
More than 70% of total freight tonnage moved in the U.S. goes by truck. And as the economy grows, so does trucking; the American Trucking Associations (ATA) projects freight volumes to increase almost 37% over the next decade, from 15.18 billion tons in 2017 to 20.73 billion tons in 2028.1 "This level of growth," says John Kearney, CEO of Advanced Training Systems, "provides great opportunities for trucking companies. It also provides difficulties; the ATA estimates that we would need to hire almost 900,000 new drivers over the next decade, just to keep up with current volume." 2 Kearney, whose company is a leading designer and manufacturer of virtual simulators for driver training, among other applications, adds, "There is also a dwindling supply of new drivers coming into the industry. Keeping up with the projected growth rate in business will be a real challenge; fortunately, a new technology, autonomous trucking, has the potential to help us meet that challenge."
Autonomous trucking, in which a computerized vehicle operates without a human driver for all or part of its route, is under development by a number of competing firms, both from the conventional truck manufacturing industry and from the high-tech sector.3 In addition to increasing truck safety—while commercial trucks represent 1% of vehicles on the road, accidents involving them account for 10% of all highway fatalities4—increasing the role of automation in long-haul trucking holds the promise of addressing the driver shortage.
Freightliner, whose parent company, Daimler Trucks, is active in autonomous technology, explains that autonomous vehicle systems can help reduce driving stress, cut the amount of monotonous periods on long trips, and have a positive effect on driver health. By improving the quality of life of truck drivers, the technology may also help reduce the driver shortage by reducing driver turnover and attracting new people who earlier might not have considered a career as a truck driver.5
Some concern has been voiced about the possibility that autonomous trucking might eventually do away with drivers altogether, leading to a massive loss of jobs.6 Most industry observers, however, foresee a decades-long partnership in which autonomous technology will assist and enhance, not replace, the role of the human operator.7
Meanwhile, notes Kearney, a vigorous nationwide effort is underway to fill the real—and growing—need for thousands of new drivers. In Patterson, California, for example, Patterson High School has created a Supply Chain and Logistics Management program to train students for entry-level positions at neighboring distribution centers. The curriculum, which is based on the highest industry-level standards set by the Professional Truck Driver Institute, includes 20 hours of behind-the-wheel training on two Advanced Training Systems truck simulators.8 The ATS lessons are self-paced, and the simulator provides immediate feedback and remediation, allowing the teacher to work with more than one student at a time.9
"Like virtually every field today," says Kearney, "trucking is making itself better through technology. As the producers of the most advanced simulation technology in the industry, we are proud of our role in helping produce the new safe, successful, tech-smart drivers our country's economy depends upon."
About Advanced Training Systems LLC:
Advanced Training Systems (ATS) is a high-tech simulator technology and engineering firm that has revolutionized the design and manufacture of advanced training systems to improve training and create safer drivers. ATS, the holder of multiple patents in high-tech training simulation, has as its mission to provide this cutting edge adaptive training to all involved in the transportation industry at an affordable cost, resulting in safer drivers/operators. For more information, visit http://www.atstrainingsystems.com
MORE NEWS:
Get The Bar Code News once a month, once a week or once a day. Subscribe here.
Follow us on Twitter: https://twitter.com/TheBarCodeNews
Follow us on Facebook: https://facebook.com/TheBarCodeNews