Talking Up the 2017 Women of IoT in Marketing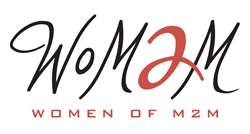 Carol Stream, Ill. (PRWEB) July 05, 2017
It can be challenging to deliver true innovation to the masses with so much happening in the IoT (Internet of Things); so it takes a keen eye and a unique approach to craft a message that leaves a lasting impact.
To honor those who do just that, the editors of Connected World magazine are proud to announce the winners of the 2017 Women of IoT in Marketing Award. The annual list recognizes the women at the forefront of the IoT market, ushering in the latest advancements for established users, while driving education and understanding of emerging technologies toward new customers.
Whether they are communicating with clients, partners, or the media, all of the women named on this year's list have shown insight into where their respective market has been, and where it is headed. They were chosen based on their ability to effectively think beyond the product or service they are representing, offering information that matches the right person or company with the right product or service.
"While the viability of solutions in the IoT tends to speak for itself, these women add another voice that demonstrates new use cases, long-term benefits, and so much more in a growing industry," says Peggy Smedley, editorial director, Connected World. "Their work has led organizations toward financial success, reinforced brands, and elevated company profiles to new heights."
The 2017 Women of IoT in Marketing
Ryane Bohm, product marketing manager, GE Digital
Maggie Chan Jones, CMO, SAP
Liz Densmore, director, marketing, LEC
Zaneta Kelsey, director, IoT marketing, Arrow Electronics
Inbar Lasser-Raab, VP, products and solutions marketing, enterprise segment, Cisco
Amanda Lowe, director, product marketing, Wind River
Melissa Lederer, principal, ML Marketing and Communications
Judith Rothrock, president, JRocket Marketing
Jennifer Sewell, product marketing manager, mnubo
Kimberly Tassin, director, marketing communications, Sequans Communications
For more information on the 2017 Women of IoT in Marketing winners, check out the Connected World article featured online at connectedworld.com.
About Connected World Magazine
Connected World is the business and technology publication that provides the intelligence industry titans need and the guidance consumers crave. It's all about M2M. connectedworld.com
Other Barcode News:
Save
Save